Designed and assembled in our factory, watch movements display sophistication and priceless simplicity. Our watchmakers' expertise is an art form that allows the creation of truly exceptional timepieces.
The watch components are produced with precision in the order of microns. This exactness allows our movements to meet the rigorous standards of quality of the Official Swiss Chronometer Control (COSC).
Gem setting is a high-precision discipline. Our watches are adorned with precious stones with exactness, according to different types of gem settings.
The artisan hand-carves the precious metals to set a gemstone. A long and meticulous operation, the gem-setter may use different techniques to carry out the designer's plan. The type of stone and metal make the operation all the more complex. The setting of a needle and a tourbillon cage illustrate the mastery of our skills in this field.
AND MANY OTHER FINE ART PROFESSIONS …
G&F Chatelain craftsmen in the domains of glyptic, embroidery, and enameling fabricate exceptional products. It is these people, together with our artisans, who refine patterns and forms, creating dials and bracelets of unique depth and realism.
CONTINUE TO DISCOVER CHÂTELAIN
Combining elegant timelessness and femininity, our jewels are fashioned in the fin-est state-of-the-art tradition.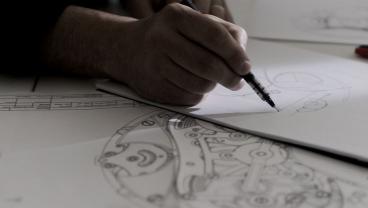 More than 60 professions work together to implement our many activities.