During the interview candidates learn more about the company and available positions.
Together we discuss the details of the candidate's background, interests, and expectations.
We then invite selected candidates for a day of situational analysis. This give the candidate a chance to discover the many activities of the manufacture and the missions that could be entrusted to him or her. It is also an opportunity to evaluate the work environment and to get to know the teams. These real-life situations are constructive a real "win-win" exchange.
As soon as the candidate starts the job, a complete tour of the company is made and a structured integration. Then, motivating objectives are set. The new hiree is accompanied personally and monitored.
CONTINUE TO DISCOVER CHÂTELAIN
Let's think, design, create and manufacture together - for the watchmaking of tomorrow. Apply here and keep the precious know-how of watchmaking alive.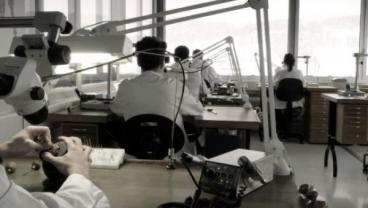 Do you want to get ahead in your career? Need to set your eyes on new horizons? G&F Châtelain offers quality professional training and development.